Finding the right pair of both eyeglasses and sunglasses is important! Our licensed opticians work hard to help you find affordable, comfortable, and fashionable eyewear for the entire family. 
If you are looking for contacts, Tennessee Valley Optical Center is one of the area's largest suppliers of replacement contact lenses. 
"Great attention to the details. If you have a problem it's a good place to be."
Charles G.
"The licensed opticians are well-trained to assist you in choosing the perfect pair of eye glasses."
Sharon
"I was so impressed with the care I received at this place. Very professional."
JeffnBev W.
"Very professional! The receptionist was very helpful and courtesy was abundant."
Sammy H.
I have been a customer of Tennessee Valley Optical Center for many years....I would highly recommend TN Valley Optical and would never consider any other option for my eyecare.
From scheduling an early morning appointment to the assistance in selecting new glasses...we appreciate all of the kindness shown.
Jean M.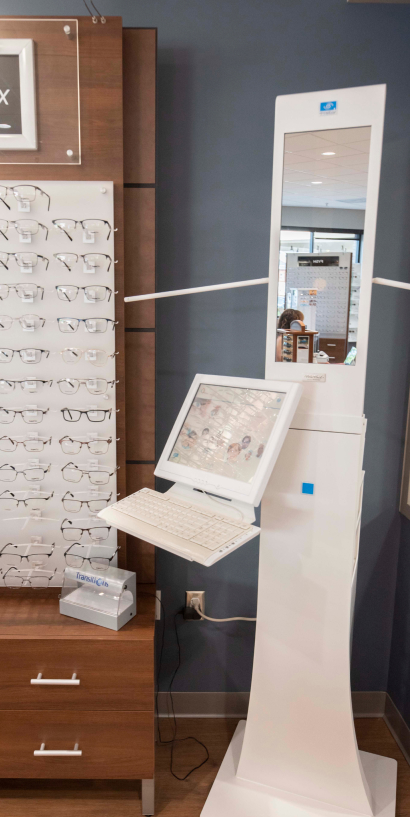 Let us Personalize Your Vision
Precise, digital measurements for personalized lenses.
Your eyes are like fingerprints, unique only to you. With our state-of-the-art Visioffice® digital measuring system by Essilor, we can provide quality prescription lenses made just for you. By taking up to 20 additional measurements, we can go farther and precisely measure how you see the world in just a few minutes.
See how Visioffice® works by watching this video: